Une nouveauté sur le blog / A newness on my blog.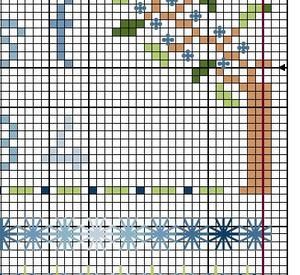 Afin de facilité, la compréhension et le suivit du SAL " symphonie", ainsi que mes articles, j'ai décidé de mettre une traduction des textes en anglais.


In order to easiness, the comprehension and informations of the " Symphony " SAL
as my items , I have decided to put the texts translation in english.

Si la traductoin des textes n'est pas correcte, veuillez m'escuser pour cela. La prochaine fois j'essayerai de faire mieux.

If the translation of the texts is not correct, want to excuse me for that. The next time I will try to better do.

---
Voici donc les informations concernant le SAL " symphonie".
Here is then informations concerning the "symphony" SAL.
Information

This SAL will be held in 9 parts, at the rate of 1 part per week .
The parts will be visible with a fixed date on the site and you will be also informs by email if you are registered with the newsletter.

If you wish to take part in this SAL, you must be registered before the 31 midnight August on forum DMC, by email or Com. (the pseudo one)
You will be able to send the photographs of your advanced to the following address isacreation@orange .fr, an album will be then to create on the blog envisaged to this end and which with already was useful for my first SAL.
Other information will be to you on July 1 for preparation of the fabric.
The wire which you will have used will have to be withdrawn at the end of the last part. They will guide you to embroider the parts.

Dimensions of the work (the margin and already included/understood for the framing but very envisage same 5 cm more on each with dimensions)
178 pts X 184 pts

Fabric 5, 5 pts: 40 X 40 cm
Fabric 7 pts: 30 X 30 cm
Linked wire 10 fils : 40 X 40 cm
Linked wire 11 fils : 40 X 40 cm
Linked wire 12 fils : 40 X 40 cm
Linked wire 14 fils : 30 X 30 cm

You will need 1 lea of each color.
Installation on the site of the part on July 1 division
Beginning of the SAL the 1er September to allow those and those which leave on holiday, to be able to follow this SAL.

CONSEIL:

Not to use degraded wire (style color variation).
For the fabric I advise you to use fabric of flax or if you do not have any fabric Aïda 7 pts.


---
Here various versions that I propose to you.
" Symphonie mauve "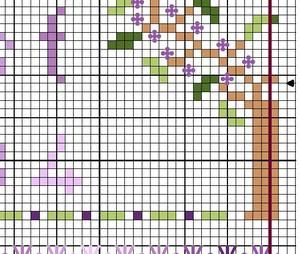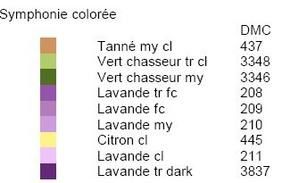 "Symphonie rose"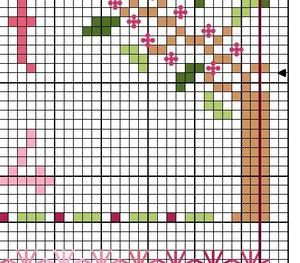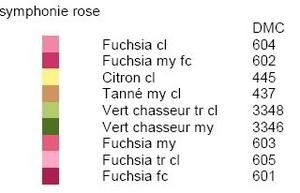 " Symphonie bleue "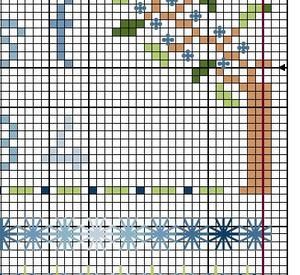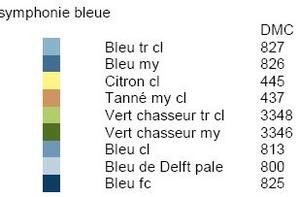 Symphonie rouge "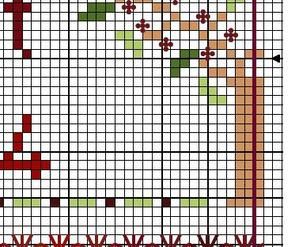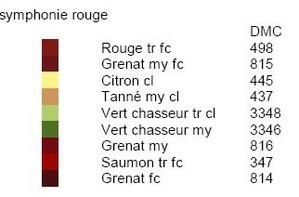 "Symphonie orangée "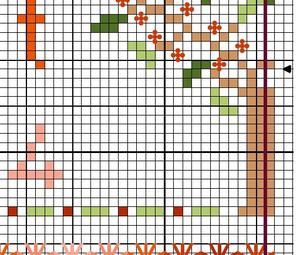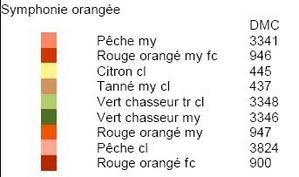 Here now I let to you choose and go on July 1 for the division the part and the explanatory card of the SAL. I give them to you at this school date compared to the holidays and also as that will also enable you to envisage the material which will be useful for you and to enable you to take time to make the preparation of your fabric.
---
Here how will be held the objectives of the SAL.

- on July 1

- 1) cards for the explanations of the special points
- 2) the card for the part division

Then objectives

- part 1: on September 1
- part 2: on September 8
- part 3: September 15
- part 4: September 22
- part 5: September 29
- part 6: October 6
- part 7: October 13
- part 8: October 20
- part 9: October 27

I hope that that will be appropriate to you.
---
Here dice now the list, provisional, from participating for the SAL and which I hope will increase during the summer.
The end of the inscriptions is fixed at August 25, 2008, in order to let to you reflect.
Not to forget not to say to me which version you chose (the various versions that I propose to you are ici )
- belisa33
- mamyline (symphonie rose)
- carou
- isabelle ( symphonie rouge )
- patch45 ( symphonie mauve )
- martine89
- nicoleck
- kiki63 ( symphonie orangée )
- missmarie ( symphonie mauve )
- maryse31
- amélie ( symphonie mauve )
- supermamie
- nounours 24 ( symphonie rose )
- jacqueline (symphonie rose )
- valerie (flovalin) (symphonie rose)
- milise
- sylvie33
- lamouche
- cloeti ( symphonie orangée )
- marylene
- marielle
- loriane (christine ) ( symphonie bleu )
- gaby
- laurence ( symphoie orangée )
- sunny
- mercybea ( symphonie mauve )
- mag ( symphonie mauve )
- angerelle ( symphonie mauve )
- Violette ( symphonie mauve )
- gégé ( symphonie orangée )
- cocosophie ( symphonie bleue )
Celles qui réfléchissent
- missparker
- SandRyne
- vachou

I thank dice now the participating ones already registered.